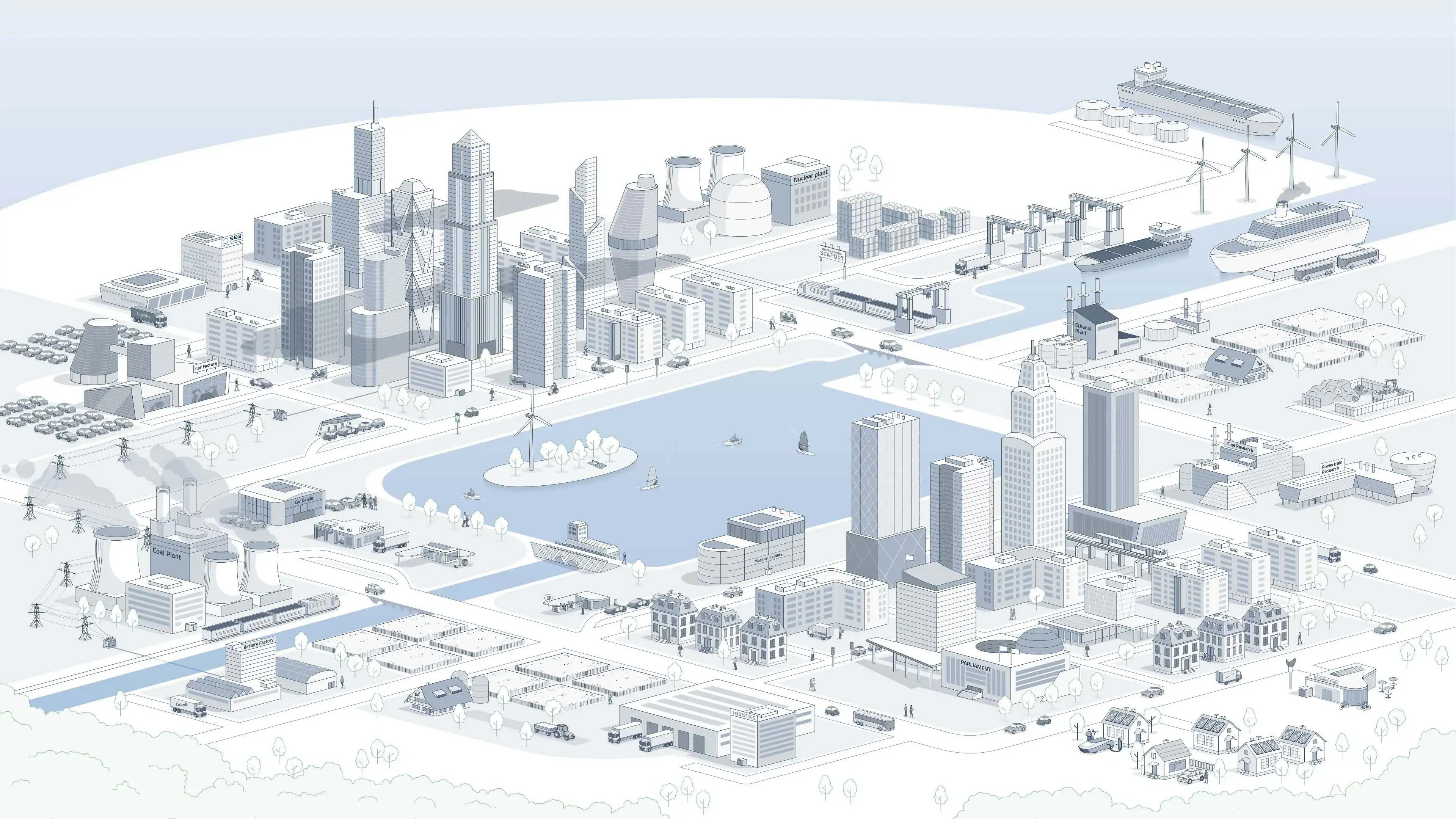 Why the automotive industry must change
The automotive industry is facing the most significant transformational period in its history: replacing the internal combustion engine, which dominated the powertrain for more than a hundred years, with more sustainable technologies.
This colossal change is driven by the greatest challenge of the present: climate change.
On the road to a transformed mobility: challenges, solutions, general overview
What is the role of the transport sector in climate change?
The transport sector's energy consumption has more than doubled in the last 50 years. It is now responsible for more than one third of the total global energy consumption. Cars and trucks account for a large part of this load – in Europe, for example, they are responsible for over 20% of total CO2 emissions.
To counteract climate change, CO2 emissions from the transport sector must be significantly reduced – until eventually passenger cars and commercial vehicles produce no emissions at all.
Accordingly, the pressure on the automotive industry - on manufacturers and their suppliers - to change their product portfolio is enormous. Governments in the significant sales markets (EU, China, USA) are driving the decarbonization of mobility with extensive policy measures. Non-governmental organizations and increasingly large sections of our society are calling for rapid change. Automotive manufacturers themselves have also set ambitious targets for the electrification of their fleets.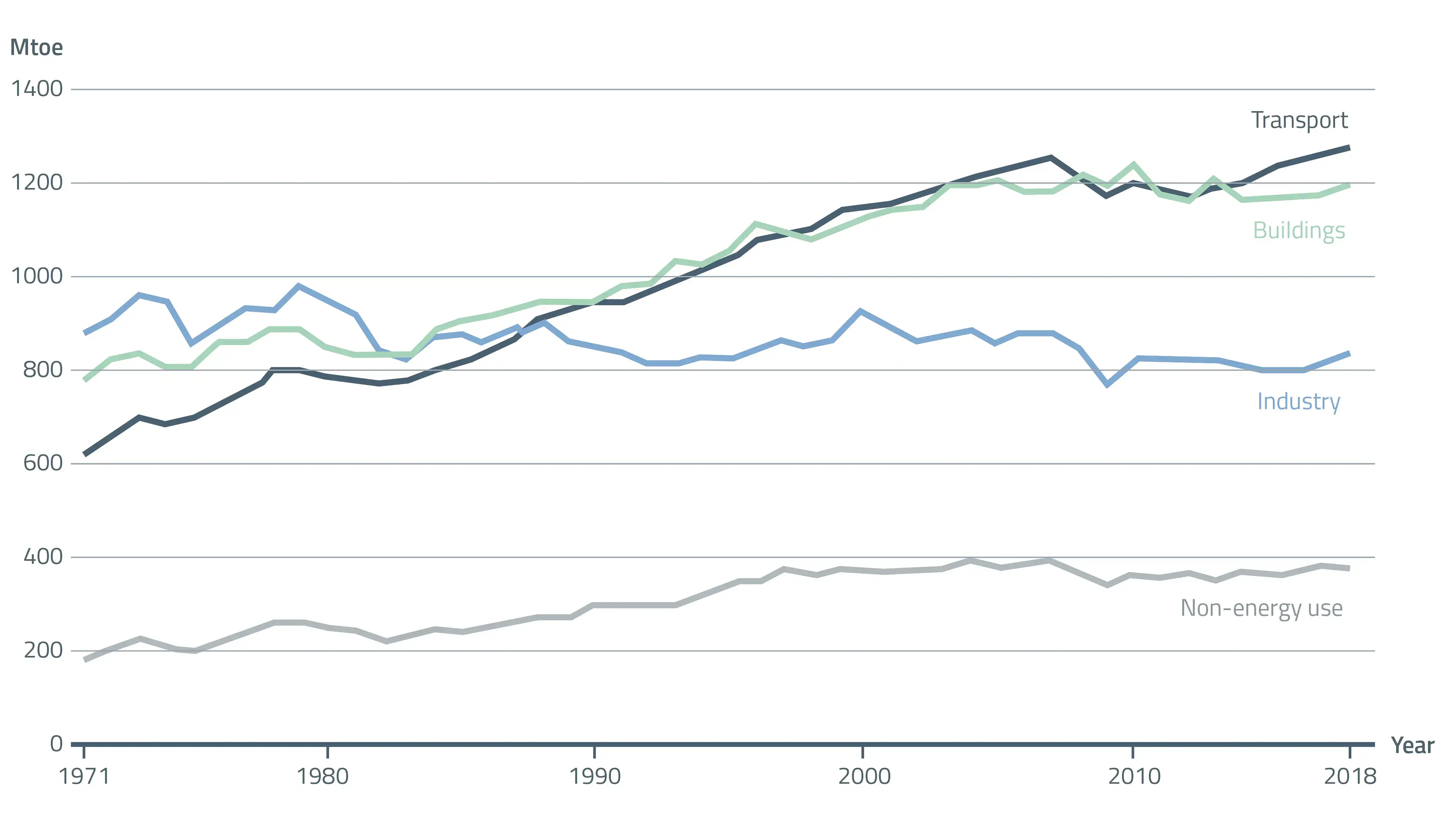 What is the goal of the transformation?
The technology shift towards electrification must happen as quickly as possible - every gram of CO2 saved counts. This means two things:
We need to achieve net-zero emissions as quickly as possible – EU and US are currently aiming for 2050, China 2060.
However, it is equally important that we produce as little emissions as possible in the time between now and then.
In the end, it is not only the year in which we are climate-neutral that counts, but also how much we have saved or unnecessarily emitted along the way and what course the climate development has thereby taken.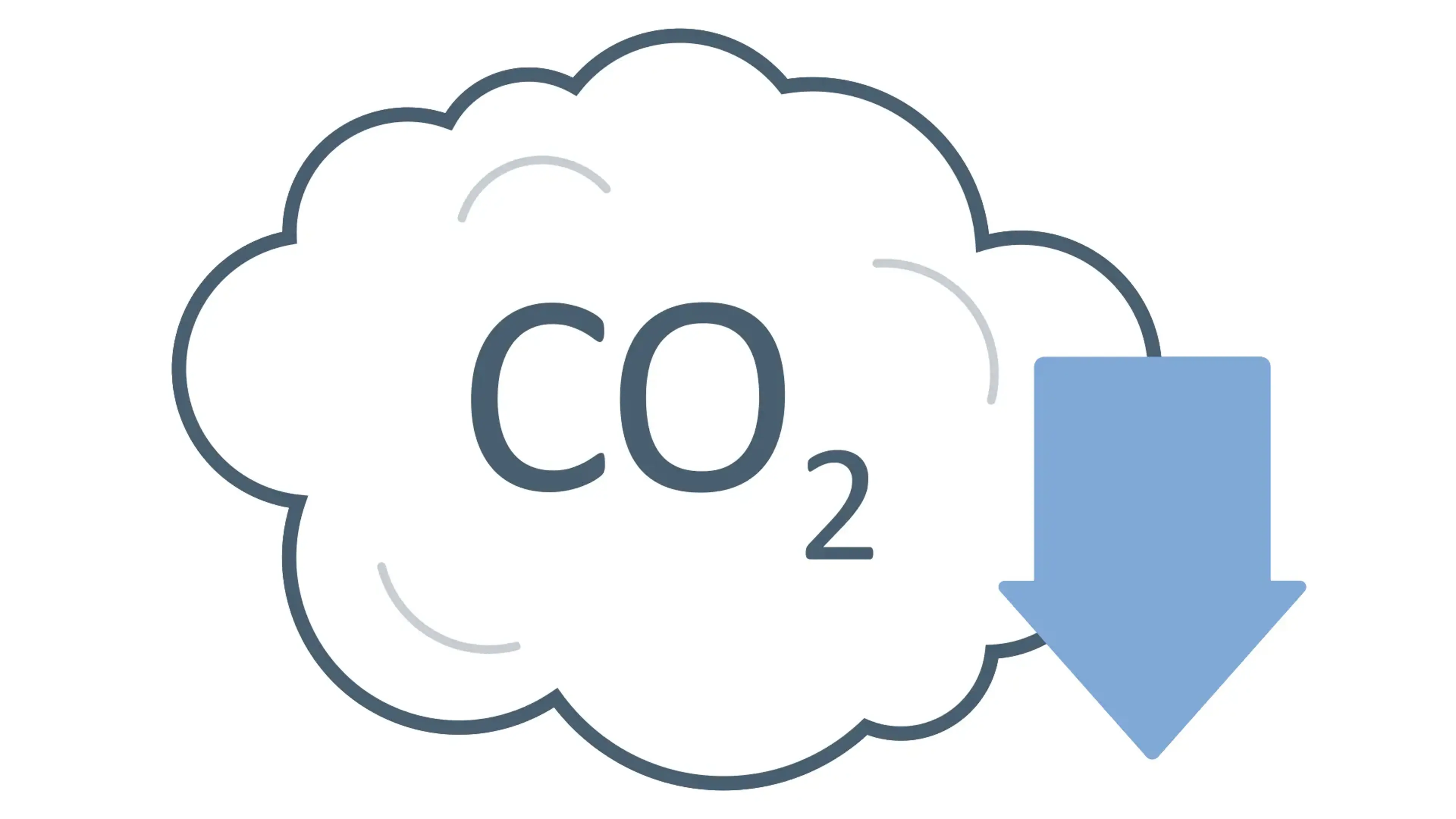 Why are cars with electric drives of such importance?
Battery-powered electric vehicles are imperative for truly zero-emission mobility. E-mobility is not only the politically preferred solution for passenger cars; it actually offers clear technological benefits. Above all, it has a much higher energy efficiency in the well-to-wheel consideration than other available technologies.
As soon as renewable energy is available in unlimited quantities, electric cars will be the easiest and most energy-efficient way to drive locally and globally with zero emissions.



Which hurdles need to be taken for e-mobility?
Significant expansion of battery production
Installation of sufficient charging infrastructure
Complete transition to renewable energy generation
These issues must be worked on in parallel with a correspondingly high level of urgency. At least in Europe, the United States and China, an appropriate legal framework and incentives are being introduced.
Due to increasingly stringent CO2 legislation, automotive manufacturers must also focus on e-mobility in a big way - especially in Europe, where the EU Commission's current plans call for a de facto ban on the sale of combustion engines by 2035. This takes into account the expected vehicle lifecycle of around 15 years – so to stop emitting CO2 by 2050, the last car with a combustion engine must be sold no later than 2035.



Are EVs not too expensive?
The argument that EVs are too expensive for the mass market no longer holds water: By 2030, electric cars will be competitive in many segments - and the decline in battery prices will occur even faster than initially thought. Currently, there is still a cost gap between BEVs and combustion engine cars - however, this is (over)compensated by existing subsidies in many markets.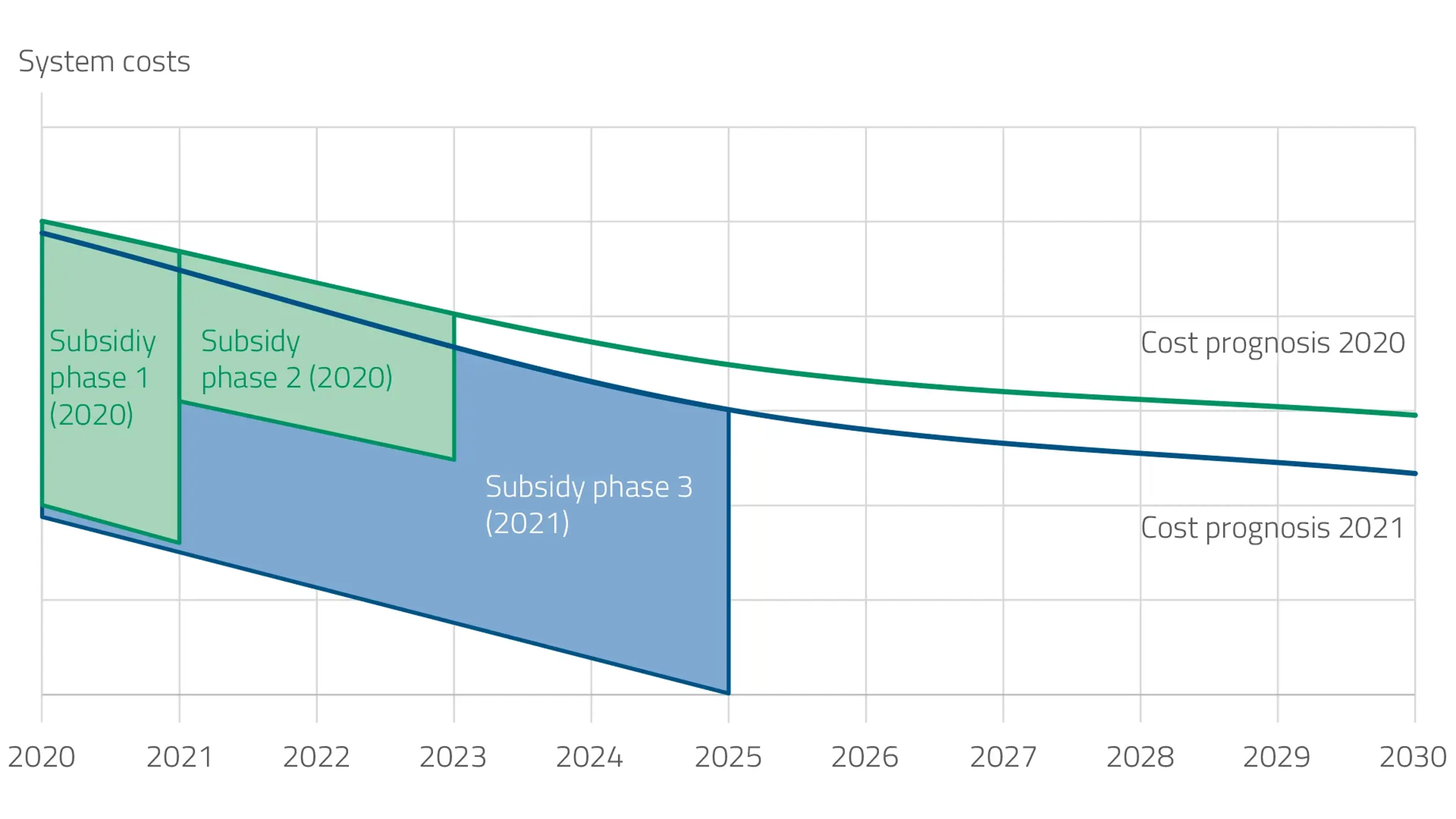 What are the necessary steps towards electromobility?
The political focus on e-mobility promotes the long-term transformation towards Net Zero Emissions. This is important and necessary, but not sufficient on its own.
If, for example, 100% of electricity in Europe comes from renewable energies by 2050 and you can only buy electric cars, they will actually produce no more CO2 emissions in everyday life. However, this only applies to new vehicles – and only in Europe. The cars that we register worldwide in the coming years will be the stock of the near future for a considerable period of time.
The transition to EVs cannot be accelerated at will – after all, technology, battery availability, infrastructure, and renewable energy generation must be further developed simultaneously. This is already a challenge in Europe – even more so in less developed markets..
Every combustion engine produced currently and in the future must therefore have the lowest possible CO2 footprint on the road, especially from a global perspective and with the growing mobility in emerging countries in mind.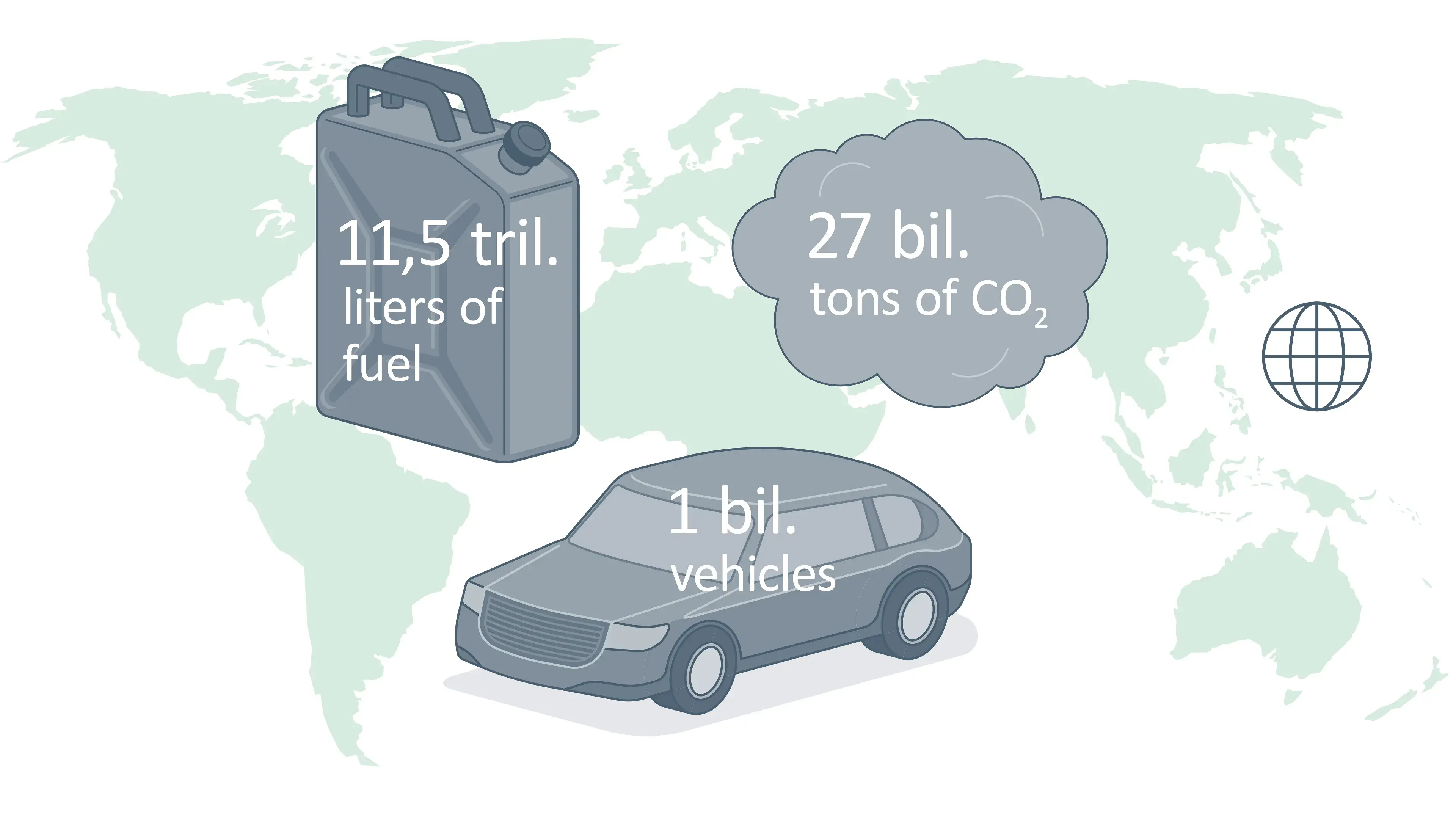 According to the latest Bloomberg Electric Vehicle Outlook 2021, over one billion new internal combustion vehicles will still hit the roads by 2040 alone. Collectively, they would consume about 11.5 trillion liters of fuel at current consumption levels, emitting up to 27 billion tons of CO2 – about 8% of the remaining global CO2 budget from the Paris Agreement.
An essential component to reducing the climate impact of these vehicles is 48V hybridization. The technology can be easily and cost-effectively integrated into existing architectures and reduces real fuel consumption by 15-25%, depending on the topology in the powertrain.
If we were to theoretically equip all future combustion vehicles with 48V hybridization, this would save at least twobillion tons of CO2 – three times Germany's total greenhouse emissions in 2020. Failing to do so, this opportunity will be lost forever.
What other conditions need to be met for a successful transformation of mobility?



Due to their currently significantly better well-to-wheel energy efficiency, battery-powered electric vehicles are the best solution for passenger cars in the medium and long term. Nevertheless, further large-scale investments are needed here as well.
At the same time, it is foreseeable that not all mobility needs can be met by battery technology in the medium and long term – battery-electric aircrafts or freight ships, for example, are stretching the limits in terms of weight and range. And even in private transport, it will take decades for the switch to e-mobility to become truly widespread. Where batteries are currently inconceivable as an energy source, other solutions can and must contribute in a significant way.




This is why investments are needed not only in BEVs, but also in alternative technologies, infrastructure, and renewable energies for the entire mobility and production sectors. This is the only way to make the necessary contribution to climate protection.
So the most sensible approach is a clear commitment to electrification – but without losing sight of other technologies such as 48V hybridization. In this way, we achieve the highest savings in the short term and find the best solutions in the long term – for aircrafts, for example, this could be green hydrogen or synthetic kerosene.
What is SEG Automotive's contribution to this transformation?
At SEG Automotive, we see ourselves as a reliable, global partner to the automotive industry on the path to electrification across all technologies. Our scalable system solutions and components provide support in virtually all steps of the value chain – from development services to manufacturing design.







Regardless of whether the energy for the vehicle comes from fuel, battery, or hydrogen, an electric motor will be found in virtually all powertrains of the future – and it must be as efficient, reliable, and cost-effective as possible to satisfy the world's thirst for energy and mobility in a climate-friendly way.
Help shape the future of mobility now!