100 Million Miracles of Efficiency
Treto, Spain, is home to the global Generator lead plant of SEG Automotive. Now the factory, which has been part of the company for over 50 years, celebrated a remarkable milestone: Its 100 millionth generator.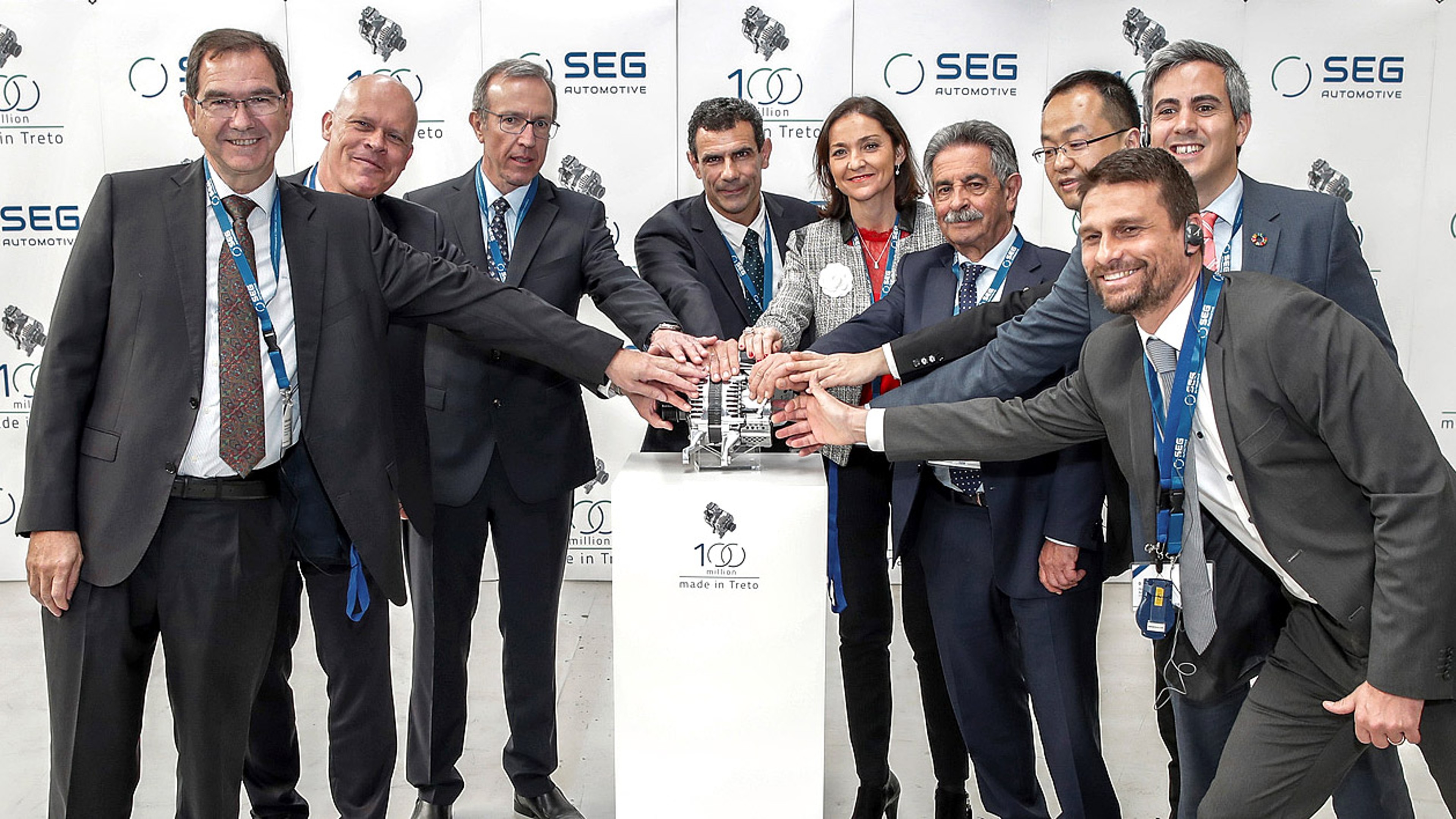 With their passion for innovation, engineers at the plant drive the transition towards more efficient combustion engines, 48V hybrids and electrification. Fittingly, the 100 millionth generator was a "Boost Recuperation Machine". This product transforms any conventional internal combustion engine into an efficient mild-hybrid by replacing the 12V generator with a 48V machine, which recuperates braking energy and thus reduces fuel consumption and CO2 emissions by up to 15%.
At the event, Reyes Maroto, the Spanish Minister of Industry, Commerce and Tourism, remarked "SEG Automotive Spain is an example of how innovation is compatible with the care of the environment." Miguel Ángel Revilla, the president of Cantabria, added, that "the commitment to innovation and electrification of SEG Automotive Spain marks the line of the future".