48V Solutions for Light Electric Mobility
The electrification of light vehicles like two-wheelers and three-wheelers has gained a lot of momentum. They provide efficient last mile connectivity for passenger and goods, keep emissions out of the crowded cities and reduce air pollution and offer a better total cost of ownership than comparable combustion engine powered vehicles. Their low dependence on charging infrastructure and a reduced total cost of ownership than comparable combustion engine vehicles also make electrifying these segments highly appealing.
SEG Automotive has developed a series of motors and controllers dedicated to light electric mobility. Thanks to a modular concept, compact packaging and outstanding power to weight ratio, these e-motors can be flexibly and easily integrated in the powertrain of two-wheelers and three-wheelers. This includes support for different drive configurations and customizable controllers for various drive modes, which offer flexibility and enhance user experience. The solutions are built to increase vehicle range and offer outstanding reliability and robustness to withstand the tough operating conditions light electric vehicles often face.


Mid Mount and Hub Mount Series from SEG Automotive
Built on a modular platform, SEG Automotive's solutions for LEM offer great flexibility in power output. High power density allows for compact packaging with great responsiveness, offering a fun driving experience. The drive control system ensures functional safety and reliable mobility at all times.
48V Light Electric Mobility Machines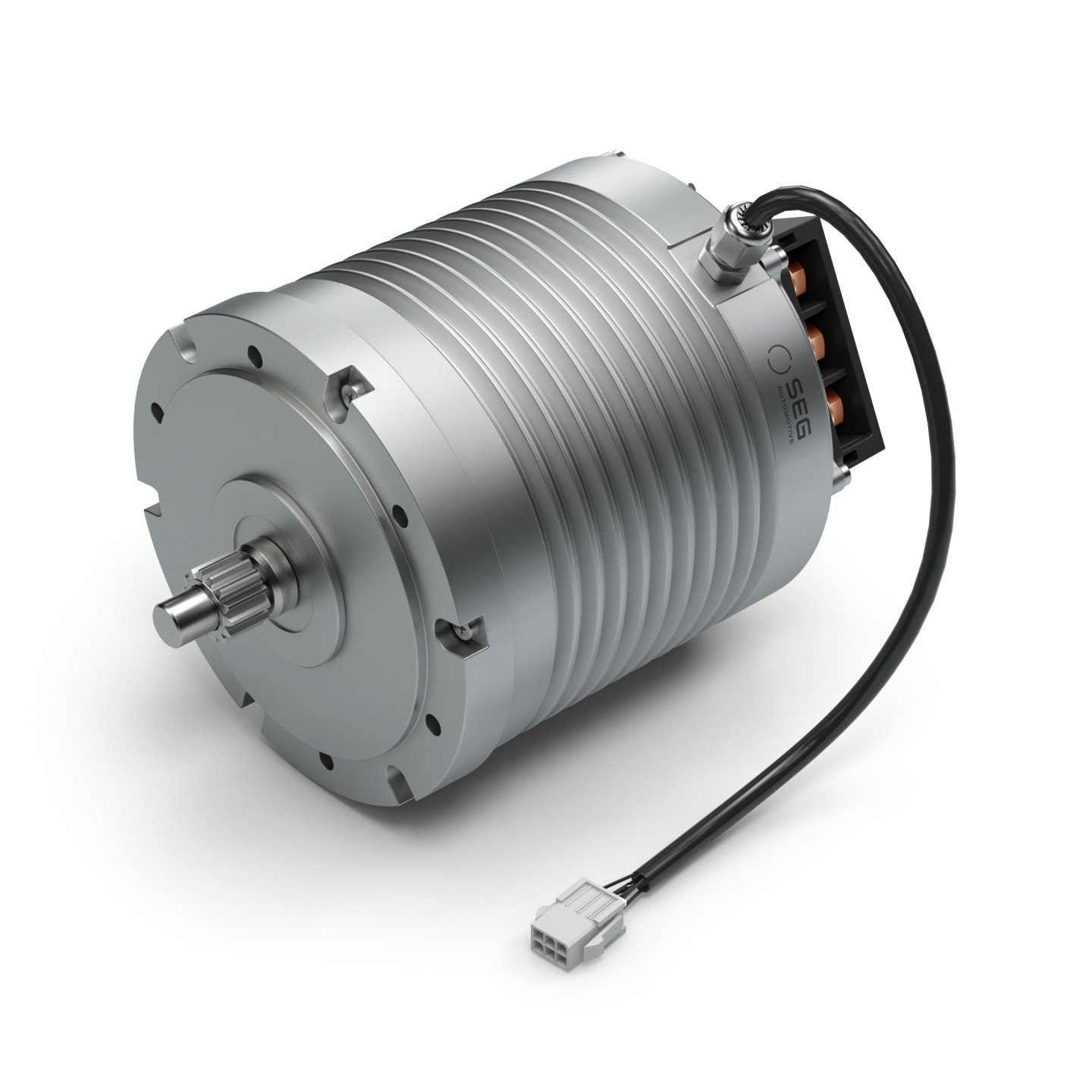 48V Light Electric Machine Series (LEM)
For two-wheeler, three-wheeler and other light electric vehicles
Scalable power output, ranging from 2kW to 10kW peak power
Highly efficient PMSM technology
Flexible speed-torque characteristics, for customized solution
High efficiency in operating cycle, offering increased range and extended battery life
Optimized electromagnetic design for better NVH performance
Robust and Reliable solution built for tough operating conditions
Drive control system with diagnostics, protection features and Controller Area Network (CAN) interface
Solution available in 48V - 96V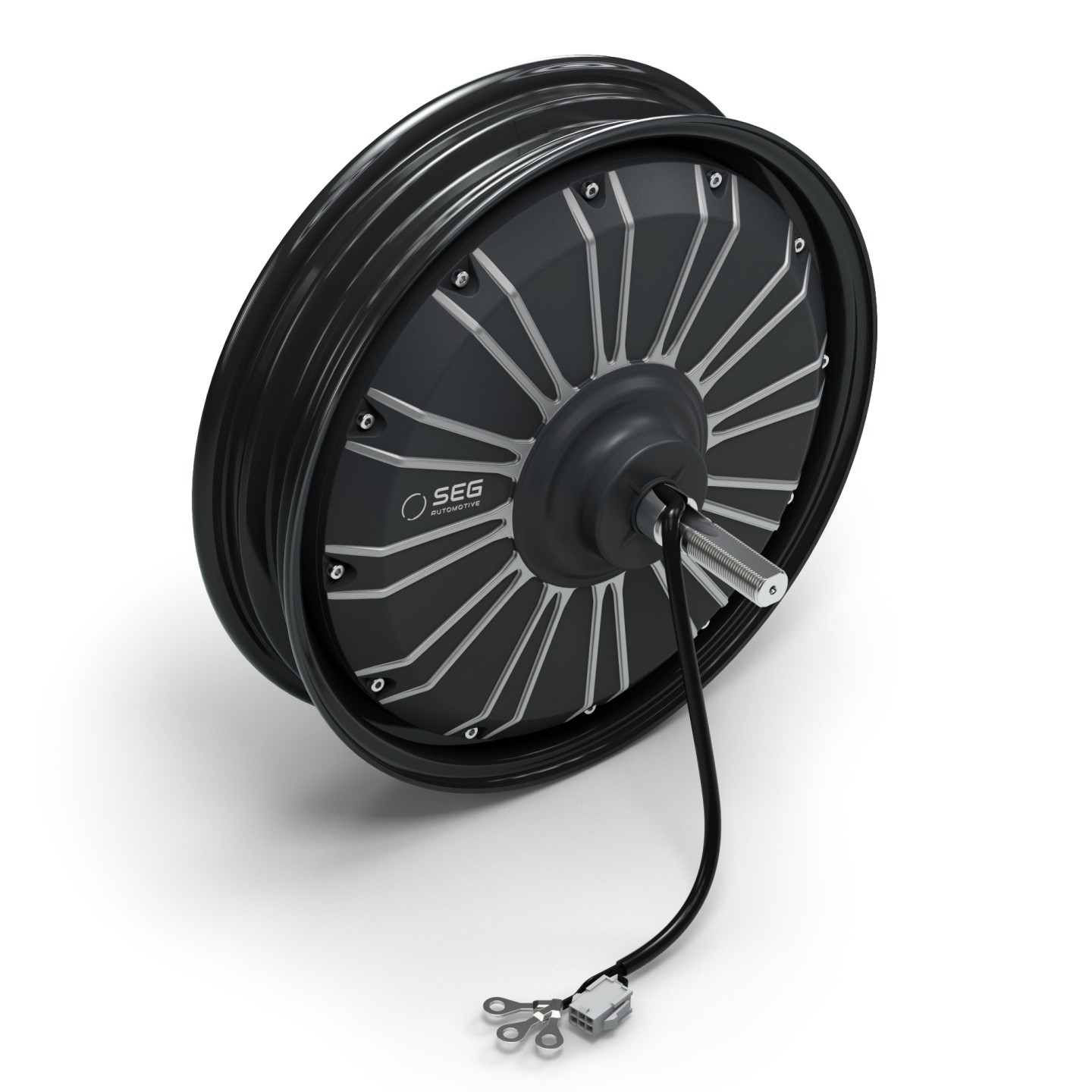 48V Hub Mount Electric Machine Series (HEM)
For low speed and city speed electric two-wheeler applications
Scalable performance, ranging from 1kW to 4kW peak power
Solutions available in 10inch and 12inch wheel rim size, with brake housing
Smooth, controllable variable-speed operation
High efficiency in operating cycle, offering increased range
Controller Area Network (CAN) Interface, enhanced warranty and sealing features
Solution available in 48V – 72V