Lead innovation and embrace the change: SEG Automotive present for the first time as an independent brand at Auto Shanghai 2021

Since the acquisition by the Chinese ZMJ group in 2018, SEG Automotive has continued to develop rapidly, especially in China: Currently more than one in three new cars in China is equipped with an SEG Automotive starter motor and/or generator. Now the global supplier will make its first appearance at the auto show in Shanghai under its new brand. SEG Automotive will display its existing CO2-saving solutions for conventional engines, but also launch its new 48V machine, the Boost Recuperation Machine (BRM) 2.8.
BRM 2.8 – a highly competitive product
This new generation of the Boost Recuperation Machine with its increased performance and scalability – an adaptable Generic platform PLUS software and electronics developed in conjunction with the hardware – sets itself apart as a compelling overall package, ideal for current and coming 48V requirements of OEMs across the globe.
Already today, the Boost Recuperation Machine (BRM) is a market leading solution for 48V mild-hybridization. It was first introduced by international premium OEMs in 2017 and first became available on the Chinese market in 2019.



Boost Recuperation Machine 2.8 – key feature overview
Architecture: On the belt (P0)
Output: 12kW boost power, 8 kW continuous power
Potential CO2 savings: Up to 15% compared to conventional cars, up to 8% compared to cars with start/stop
Recuperation peak power: 15 kW
Hybrid cooling for even higher power density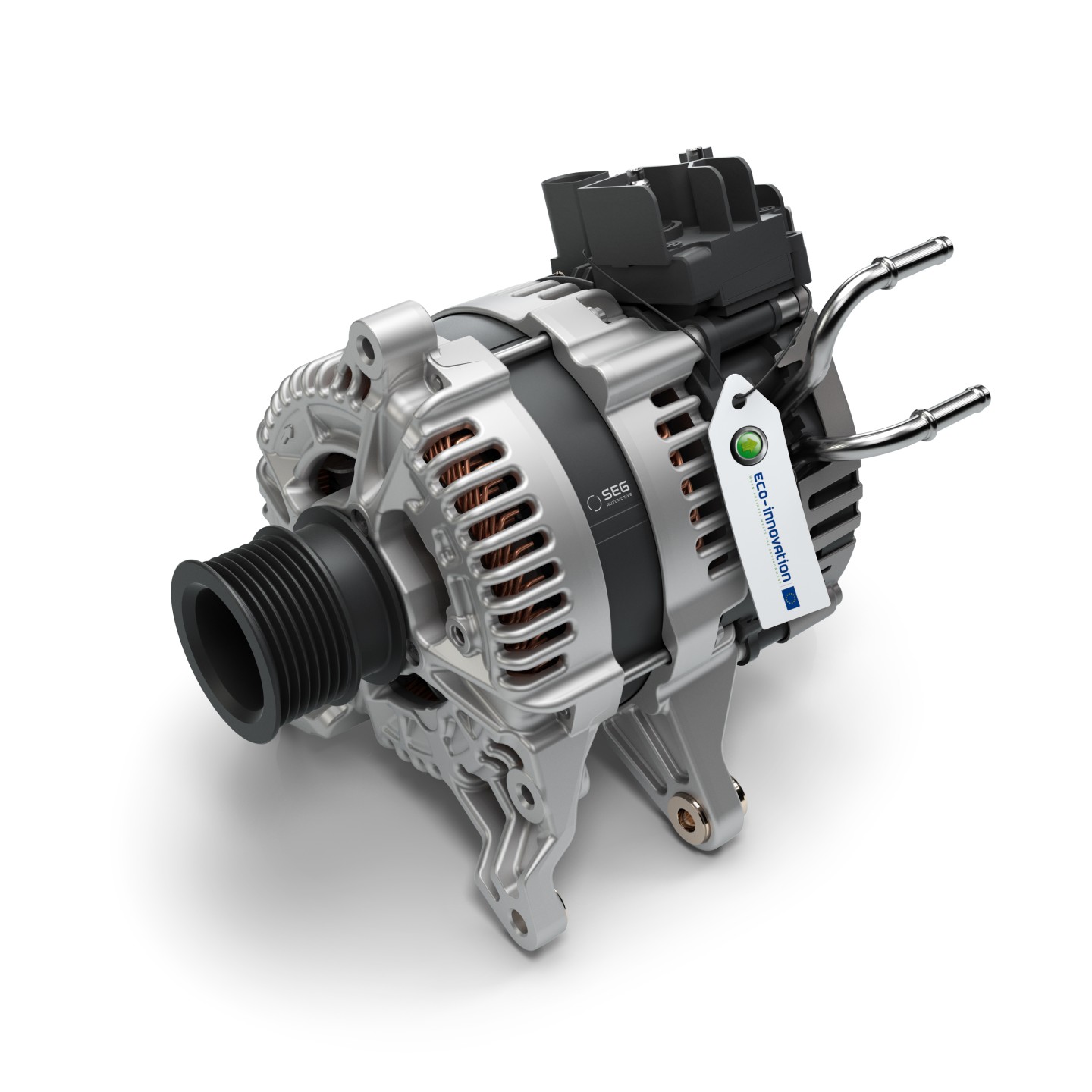 Efficient electrification and hybridization to reduce global CO2 emissions
A range of new products for the global and Asian market are another important step in the supplier's roadmap to decrease global CO2 emissions from vehicles by delivering efficient solutions – regardless of the powertrain technology. In addition to the aforementioned BRM 2.8, SEG Automotive is also working on introducing the EM 1.25 product range, which offers even greater saving potential and with 25 kW enables comprehensive 48V e-driving functionality – from mild hybrids to compact 48V electric cars and beyond. SEG Automotive is also launching a range of light electric mobility solutions for two- and three-wheelers, tailored specifically to the needs of metropolitan areas in Asia.
First appearance of SEG Automotive at the Auto Shanghai
The Auto Shanghai 2021 will take place at the National Exhibition and Convention Center, in Shanghai, from April 21st to 28th, 2021.
The theme of Auto Shanghai 2021 is Embracing Change, focusing on displaying innovative development results of global automobile industry. Despite the current economic difficulties, the auto show will still attract more than 1000 enterprises to participate. SEG Automotive is looking forward to see you, at the German Pavilion, Booth 1.2H 5BJ122.