BRM 2.8: A flexible, reliable 48V solution for today and tomorrow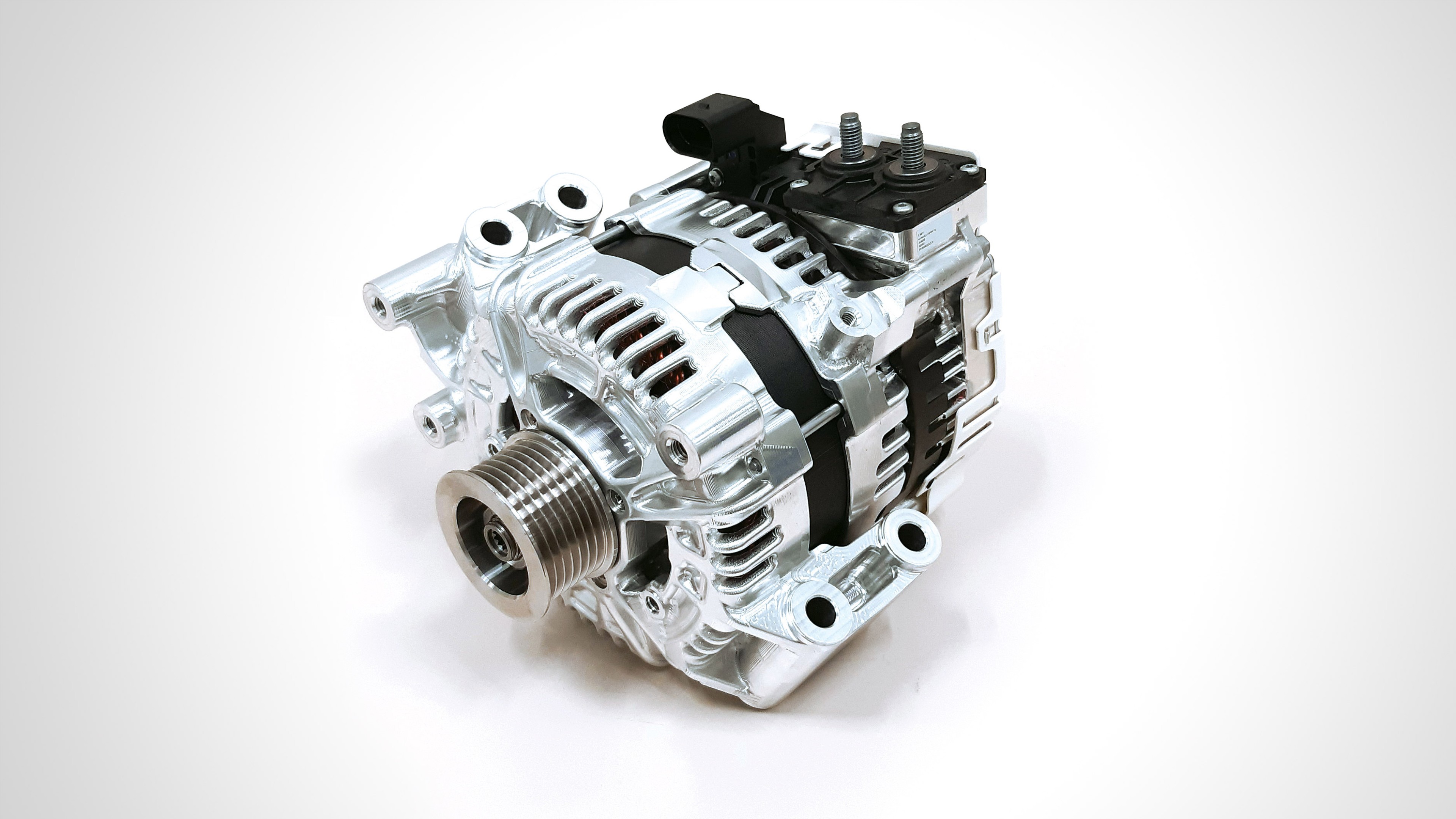 SEG Automotive's Boost Recuperation Machine (BRM) is one of the leading 48V machines in the market with over 1 million BRM-powered vehicles on the road already across the globe.
In the background, we have been working diligently on the next generation of this product to be ready for the customer requirements of the future.


Generic: Development of a customizable platform
From the get-go, our plan was to build a platform that could be generically used across different customer projects, enabling us to tailor the performance to the demands of the specific application. For this, we lead intensive talks with different OEMs planning to launch new 48V projects to understand their specific requirements and look for overlap. Based on this assessment of common requirements, we then developed a "common denominator" solution and physical samples as a basis for future projects.
This 'Generic' version of the second generation of the BRM allows a much faster time to market to quickly reduce global CO2 emissions. At the same time, this flexible platform also allows to answer specific requirements, e.g. water-cooling instead of air-cooling for the inverter.


SEG Automotive takes charge of electronics and software
A major challenge of the BRM is its increased complexity compared with conventional 12V products, as the performance of a 48V machine depends also greatly on its software and electronics. It has additional interfaces to the vehicle system and higher requirements in terms of functional safety or even cyber security.
For the first generation of the BRM, these services were acquired from a supplier. By now, SEG Automotive has built up an ASPICE-certified in-house software team as well as profound expertise for electronics, allowing us to support our reliable hardware with equally high quality software and an inverter made-to-order.


BRM 2.8 – a highly competitive product
This combination – an adaptable Generic platform PLUS software and electronics developed in conjunction with the hardware – makes for a compelling overall package, which is ideal for current and coming 48V requirements of OEMs across the globe.