SEG Automotive achieves "Premier Data Supplier" status in Europe as an award for superior data quality
In line with the credo "a premium parts supplier like SEG Automotive must also be a premium data supplier", SEG Automotive has made the leap from Certified Data Supplier (CDS) status to the highest status in TecDoc: Premier Data Supplier (PDS)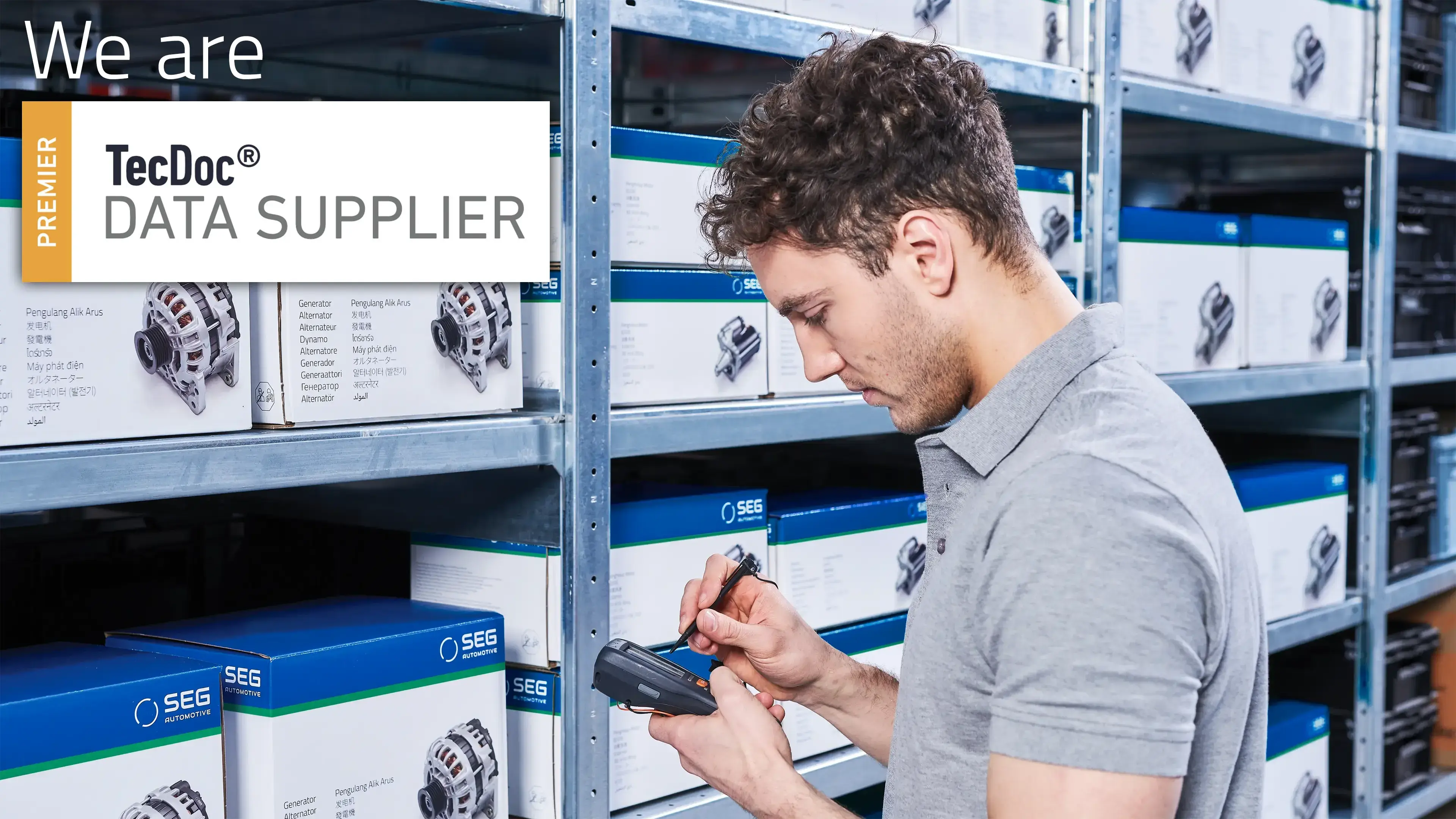 The world-renowned TecDoc Catalogue covers more than 1,000 aftermarket brands and contains 10.5 million TecDoc article data, covering automotive parts for more than 220,000 TecDoc Vehicle Types.
The catalogue enables more than 2 million users to find the right spare part quickly and easily. TecAlliance recognises the commitment of TecDoc Data Suppliers who meet high-quality standards and contribute to sales success with the "Premier Data Supplier" status.
We have been working with great commitment on the enhancement of products and data provided in the TecDoc Catalogue. After all, high-quality data serves as a guide for wholesalers and mechanics in finding the perfect match among our highly efficient and robust products. We are proud that SEG Automotive has now achieved the status of "Premier Data Supplier" (PDS) in TecDoc. Given the increasing significance of data availability and quality in the fast-paced Aftermarket, we will continue to grow our portfolio in the future – and be your reliable partner across powertrain technologies.