High voltage auxiliaries – powering vehicle support functions
The change towards an electrified future goes beyond powertrain electrification. After all, a modern car requires a variety of additional e-machines, e.g. for windshield wipers, pumps, or the air-conditioning compressor. In an all-electric vehicle, the performance and efficiency of these e-machines directly influences driving range and experience.
At SEG Automotive, we employ our long time experience in developing automotive e-machines to also offer tailored solutions for auxiliaries. With compact packaging and high flexibility in terms of voltage level and as output power, our e-machines for auxiliaries can cover a wide range of application requirements.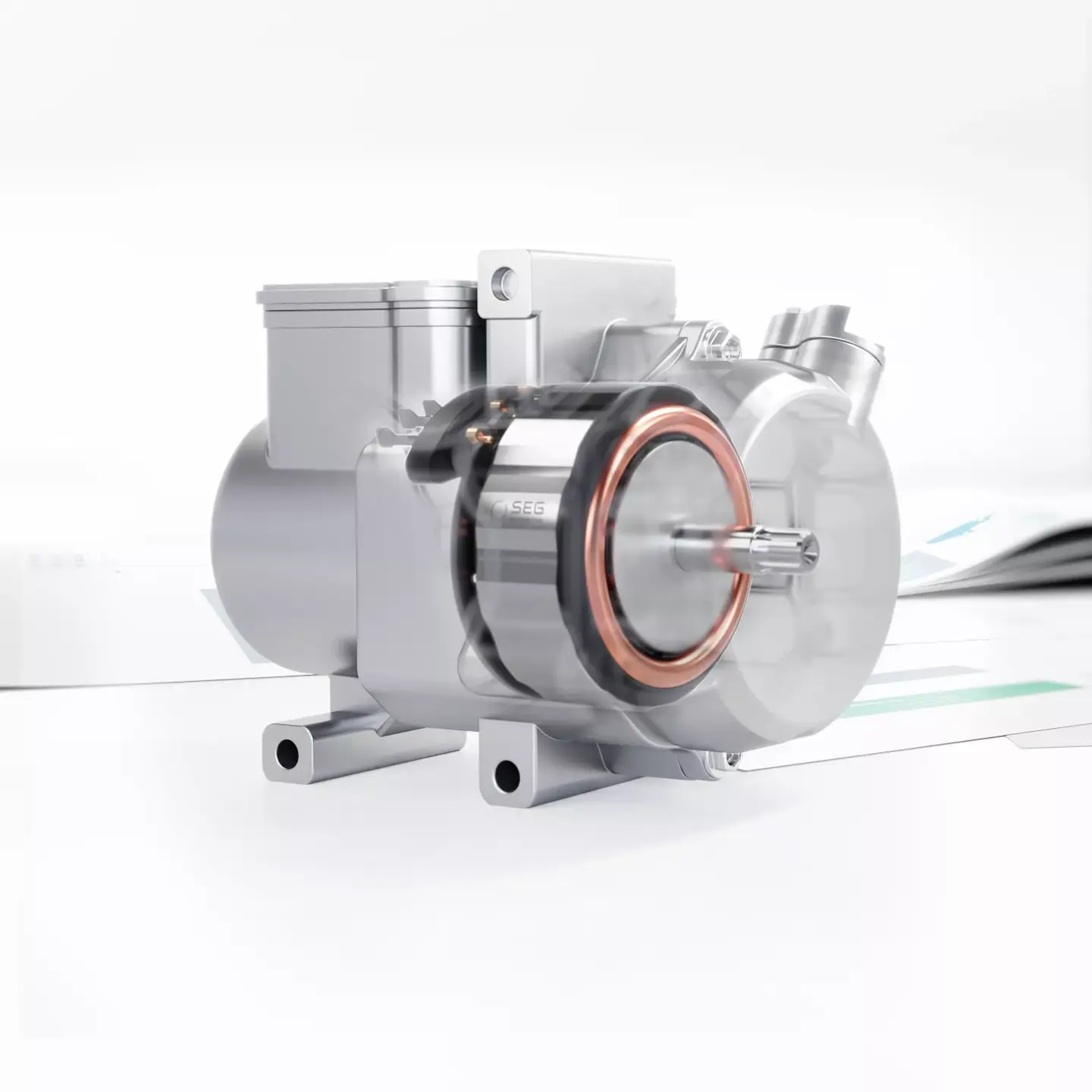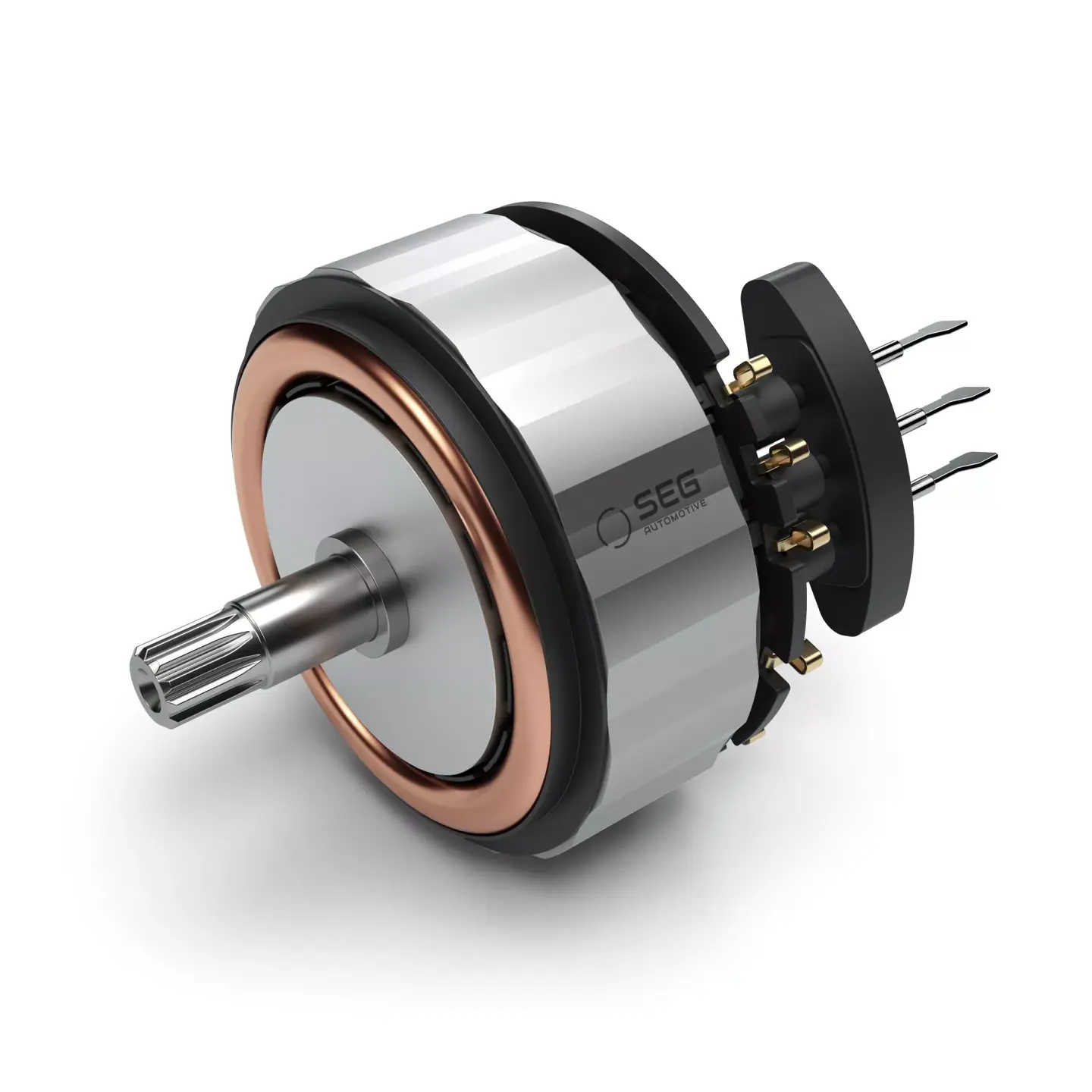 High voltage e-machines for auxiliaries
Highest machine efficiency and power density allowing very compact packaging
Customized e-machines for various application and voltage level
Scalable output power, flexible speed-torque performance
Optimized electromagnetic design for better Noise, Vibration, Harshness (NVH) performance
Oil or water cooled, or others depending on use case (e.g. AC compressor)
Powerful design process in place creating customized e-machines
Flexible production concept handles different types of e-machines
Delivery scope includes entire e-machines, subassemblies and components