SEG Automotive makes its FENATRAN debut to showcase its solutions to reach Rota 2030 targets
Making commercial vehicles more efficient is a central task to meet climate protection targets. At its first ever appearance at FENATRAN trade show, SEG Automotive presented its wide range of solutions to make vehicles more efficient across powertrain technologies.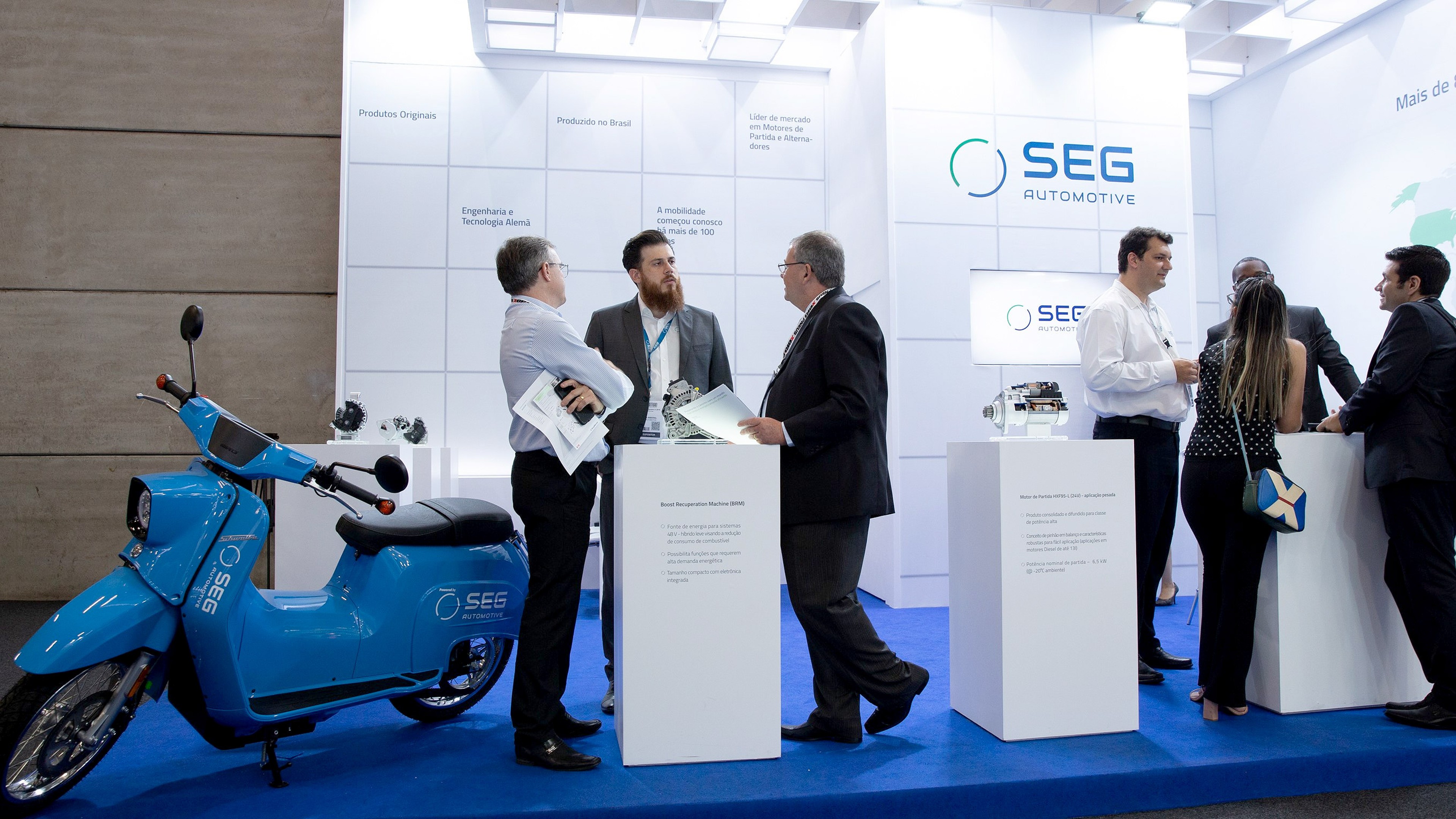 FENATRAN is the leading trade fair for commercial vehicle segment in Latin America. Suppliers from areas such as road implements, services, security systems, tools, high technology and auto parts exhibit their portfolio.
According to Automotive Business, this year, over 450 exhibitors – including all major Latin American truck manufacturers – and over 60,000 visitors attended the trade show in São Paulo. More than R$ 8.4 billions in business opportunities were generated.
SEG Automotive showcased its range of products for the heavy duty market, as well as efficient solutions such as the 48V Boost Recuperation Machine and Start/Stop. OEMs consider these technologies as vital contributions to achieve their climate goals as well as the targets defined in Rota 2030, the Brazilian Government's program to increase energy efficiency and reduce CO2 emissions.